Beaver Island
The Jewel Of Lake Michigan
Custom Search
Beaver Island can only be described as the "jewel" of Lake Michigan. This destination offers the perfect setting for a lovers getaway. An affordable, peaceful solitude that will refresh your soul, and ignite your spirit.
This Island is "up north" at its finest.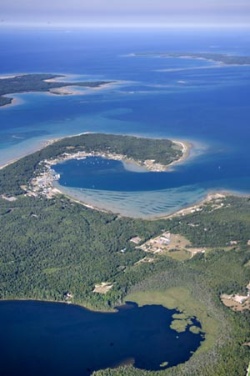 Located 30 miles off the northwest coast, surrounded by seven other islands, you'll find 56 square miles of unspoiled Michigan great lakes beauty.
With seven inland lakes, miles of hardwood forests and tall stands of evergreens, wildlife abounds here. You'll see wild turkey, deer, birds, and other forest animals regularly while exploring this Michigan island.
With 450 year round residents, the pace here is slow... one you're sure to appreciate.
The two of you can enjoy this solitude with little or no interruption. If you're lucky you'll be able to catch the Northern Lights show.  This is big sky country so the stars and shooting stars can help make for a romantic evening.  Yup ...this is a lovers paradise.  

Being away from the Michigan mainland gives you a feeling of being in your own little world. Yes, it has all the amenities you will need for an unforgetable romantic Lake Michigan island getaway. Whether you get there by boat, ferry or plane ... get there!
Getting there is half the fun. The ferry ride is around 2 hours depending on the weather.  I want to tell you, take the ferry.  For most it will be a once in a lifetime experience.  A charming, memorable part of your trip.  Leaving Charlevoix heading to the island is like traveling the Scandinavian seas.
You can take your car, or rent a car on the island. If you want to get there faster, there are two airports on the island. Taking a plane gets you there in about 15 minutes but you will need to rent a car once there.
If your headed there in your boat there is a marina with transient slips available and you can rent a car. Beaver Island Marina's phone is 231-448-2300.
This is a four season getaway destination. The summer offers you the opportunity to enjoy an isolated, peaceful beach together. With miles of hardwood forests, the island becomes ablaze with color in the fall.
Whether you enjoy the atmosphere of a charming lodge, or a more contemporary style hotel, there are eight of them here for you to enjoy and ... they're all affordable.
Imagine standard rooms from less than $100 a night.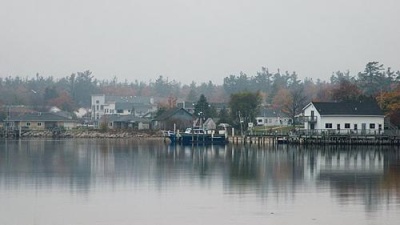 Consider an extended stay in one of the cabins, cottages, or homes starting at $600 a week. Can you believe it? Contact Ed Wojan Realty at 231-448-2555.
There are two campgrounds, one at the north end (12 campsites) and the other on the eastside (22 campsites) of the island. These are wilderness sites so plan accordingly. No reservations, first come first serve basis.
Exploring some of the other islands is possible. Check with the tour guides. If you are afraid of snakes, some surrounding islands (especially Garden Island) are loaded with them. All are non-venomous such as garder snakes, and water snakes.
The inhabitants of the island are extremely friendly, very helpful, and go out of their way to make your stay exceptional.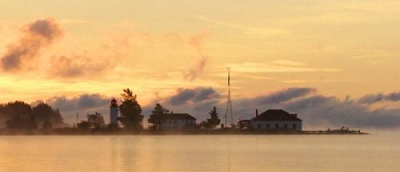 There are a couple of gas stations, restaurants that offer family fast food or some great casual dining. A Spartan grogery store along with two convenience stores. Specialty and recreational shops are also available.  Not any tourist trap shops here.

Here is a sampling of the business's.
The Beaver Boat-Tique- carries Island shirts and sweats along with mens and womens clothing.
East Wind Day Spa & Hair Care- for massage, hair care and skin care.Not a lot of choices, which is nice in a way, but enough to satisfy your every need.
McDonough's Market - carries a full line of groceries, hunting and fishing licenses, clothing, maps and souvenirs.
Power's Hardware - lumber and building supplies, veterinary service, gift shop.
Paradise Bay Coffee Shop - offers specialty coffees, breakfast and lunch.
Stoney Acre Grill/Donegal Dannys Pub - has a complete menu from seafood, steaks, to Tex Mex.
Dalwhinne Bakery and Deli - fresh baked goods, pizza, sandwiches, cappuccino.
Beaver Island Golf Course - Par 35 public course.
Bonadeo's Island Charters - guided tours and sunset cruises and water taxi for campers.
Lakesports and Paradise Bay Gifts - fishing tackle and bait, camping supplies, rent canoes, bikes, mopeds.
Imagine being able to watch the sun rise and set over Lake Michigan.
Boat tours at sunset, or kayaking around the archipelago is always popular.
Spend leisurely time biking or hiking the many trails, and exploring the woods, and beaches. The two of you will have no trouble finding one of the quiet, secluded beaches and enjoying it together in peaceful bliss.
If you are a history buff, you'll find plenty of it here. It was once the only Kingdom in America, and also the largest supplier of freshwater fish in the country. The museum is small but chock full of interesting artifacts and old photos. The specialty shops carry all the books on this intersting history.
Beaver Island Chamber Of Commerce
P.O. Box 5
Beaver Island, MI. 49782
231-448-2505
This is truly the best kept secret of the great Lakes.
From Beaver Island Back To Lake Michigan Islands 

Fom Beaver Island back to Romantic Lake Michigan home.