Top Michigan Golf Courses
Ready for a romantic Michigan golf vacation?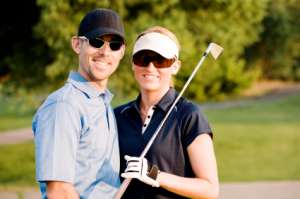 Michigan golf courses ... just imagine teeing up along majestic views of Lake Michigan from bluffs or atop dunes.
We want to show you the top golf courses in Michigan along the northwestern and west coast.
These are courses on or close to the water.
The Traverse Bay area has experienced explosive growth in the past years when it comes to designer courses.
Several of these courses were designed by some of the greatest to ever play the game. The great ones like Nicklaus, Palmer and Player, so it's easy to understand why Golf Magazine rated "Michigan's Golf Coast" one of the top six in the country. 

Visit amazing designer courses in Northern Michigan.
Visit western Michigan courses
Be sure and check out Michigan Golf Magazine for more course reviews,tips and articles on the latest equipment.
With incredible resorts, wineries, and some of the best restaurants in the state, a romantic michigan golf getaway is an experience that is sure to please you and your significant other.
Even if your partner isn't interested in golfing there is plenty for them to enjoy while you're hitting the greens.
Golf resorts in Michigan can be pricey. If you want to save money visit our place to stay page and click on the table of cities for discount hotels along the coast.
Now ... you can't count on me for golf tips. I was terrible even after lessons, and my league score never counted. But I still enjoyed the sheer beauty while playing these incredible courses.
From the time they open till the time they close you'll experience all the beauty other Michigan travelers rave about. Picture yourself teeing up on a warm fall day with the trees ablaze in their fall colors.
Custom Search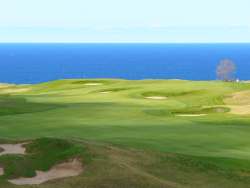 From Michigan Golf Courses back to Romantic Lake Michigan home.