Enjoy A Lake Michigan Winery
Wine tasting is a chance to have fun and "cozy up" to the bar together.
Custom Search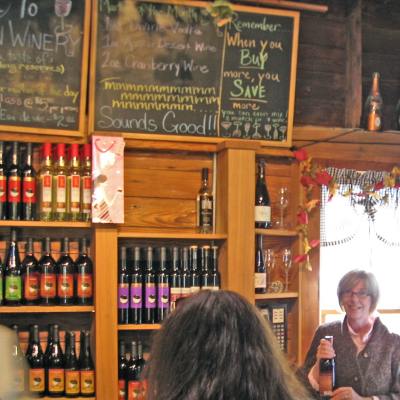 We haven't found a Lake Michigan Winery that wasn't a joy to visit. Looks like Sue has found another favorite.
You'll find a Lake Michigan winery visit to be both fun and educational. Most wineries offer tours of their facility and it is both fun, and interesting to learn about the process involved to produce these wonderful wines.
The tasting rooms are always warm and inviting making for an enjoyable time and the chance to meet some interesting folks.
Careful here ... you may want a designated driver after a day of touring and tasting.
Most of the wineries in Michigan will host their own special events year-round. You'll enjoy music, great food, art and special tastings. Be sure to check for their events when visiting their site.
The majority of wineries in Michigan are located close to the lake, in two general areas.

The northern penninsula areas of Leelanau and Old Mission (Grand Traverse Bay area), and the southwestern, Fennville, lake area in the area known as Harbor Country.
There are over 100 wineries with more than 2600 acres of grapes dedicated to producing Michigan wine.
In the last 10 years Michigan vineyard areas have increased over 50%. New wineries are being launched on a regular basis as Michigan wine becomes increasingly more popular.
---
Tell Us about your favorite winery along Lake Michigan.
---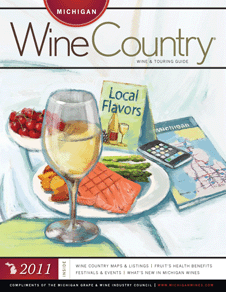 There are several books and magazines available to learn more about Michigan wines. Here is a free magazine from Michigan Wines we know you will enjoy.
To request a complimentary Michigan Wine Country Magazine visit the Michigan Wines site.
Be sure and stop at visitor centers at the area you are visiting. They will have brochures on all the vineyards and winery's in the area. Staff can also give you directions and tips.
Lake Michigan actually protects the grapevines with "lake effect" snows in the winter. This helps protect the buds from spring damage and extends the growing season.
With most of the wine production from Michigan grown grapes, Michigan ranks 13th in wine production. Harvest begins near the end of August and can run thru November. This is a special time to visit a Lake Michigan winery.
There is a crispness in the air ... and the leaves are turning color. A day spent driving and exploring these wineries makes for a liesurely romantic time together.
Lake Michigan Winery or vineyard weddings are also becoming increasingly popular. Many wineries that host wedding's will have professional planners on hand that can help you plan your wedding in these intimate settings.
Visit spectacular Northern Michigan Wineries
Discover charming Western Michigan Wineries
---
Travel Tip: If you are planning a trip to the Arizona or California area check out our friends Carol and Pauls website ... The Southwest Wine Guide.Explore great wines of the Southwest! Where to tour, taste & stay along the way.
---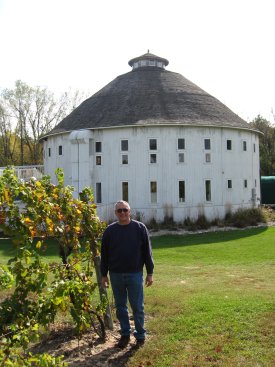 Found A Winery Along Lake Michigan You Love?
Share your story about that winery you love and your favorite wine.
What Other Visitors Have Said
Click below to see winery reviews from other visitors to this page...

From Lake Michigan Winery back to Romantic Lake Michigan Home Page.