Karma Vista Winery
by Elizabeth & Terrence
(Windsor, Canada)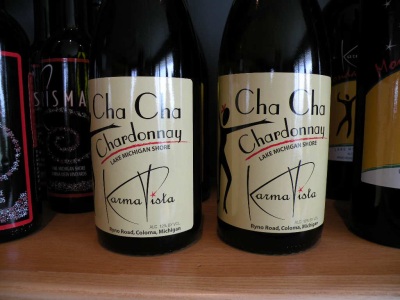 Karma Vista's Cha Cha Chardonnay
Turning onto the drive at Karma Vista Winery in Coloma Michigan one gets a sense of something special awaiting. Reaching the parking area we were treated to a grand view of the valley below, hence the "vista" explanation of the name.
The tasting room, and the owners kindness, and patience helps you understand the "karma" that is created when you visit. We are all about Chardonnay and Karma Vista's Cha Cha Chardonnay is one worthing trying. We found it to be one of the best we have experienced.
Another great wine which we picked up while there was the Starry Starry White. Karma Vista is one of the finest wineries in Southwest Michigan and a must visit especially if you're like us, AAC ... all about Chardonnay!