Lake Michigan Real Estate
Own a piece of paradise!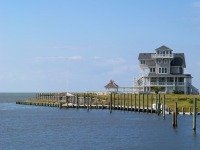 Lake Michigan real estate ownership is something I hope to have a chance at one day. While Sue and I love our trips along the lake we both dream of one day retiring there.
Can you imagine falling asleep after watching a beautiful sunset, with the sound of waves rolling onto the shore. Leisurely enjoying days along the beach, watching sail boats and listening to gulls sing. This is paradise!
Start searching for your next home today with RealtyTrac and save money. Join now!
With over 300 miles of shoreline there are plenty of Lake Michigan homes for sale. Now, Lake Michigan real estate isn't cheap. The days of finding a cheap fixer upper on the lake are over.
Spending time along Lake Michigan gives you a better feel for the area you prefer. So while looking at Lake Michigan property consider all of the options - such as a home, condo or cottage. Is this a permenant move or a second home (vacation getaway)?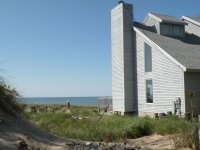 If you're thinking a second home you may want to rent it during the time you're not using it. Lake front rentals get big bucks and the demand is high.
This is one strategy many use to purchase a property. Set aside time for personal use. Rent it when your not there. Let others pay the mortgage and make a permanent move down the road when it's paid off.
Here is some helpful information
Beachtown areas along the lake.
Northern Michigan from Ludington to Traverse City.
The central coastal area from Holland to Pentwater.
Michigan's southern coastal area New Buffalo to Saugatuck.
Whether you're looking for the perfect retirement spot or a romantic vacation getaway ... Michigan's majestic west coast is the ultimate in coastal living.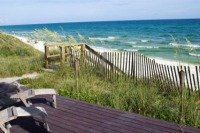 From Lake Michigan Real Estate back to Romantic Lake Michigan home page.