Lake Michigan Homes For Sale
Things you need to know about paradise
Custom Search
While Lake Michigan homes for sale are plentiful you'll want to do your homework.  Doing your research can pay big dividends and possibly save you big bucks!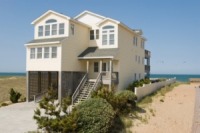 If you are considering a beachfront home be prepared for high prices. There is a cost for paradise. :) It's not uncommon for these homes to start in the million dollar range. Even vacant beachfront land for building your dream home is in this price range.
Here, a million dollar view will cost you at least that much.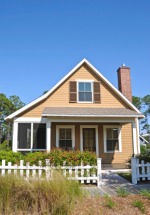 If you move inland even a few blocks from the lake you will find Lake Michigan homes for sale starting at around $200,000. You can still enjoy all the romance of beachtown living.
Even inland it is possible to find a home for sale with lake Michigan views. Newer homes, short distances from the beach are being built with roof decks to capture the view. 
0% Real Estate commission, what do you have to lose?
More things to consider
Private Beach
You can own beach front property but Michigan law allows for beach goers to walk the shoreline at the waters edge. This was settled years ago in Michigan court.
Homes built on bluffs
If you are looking at a home built on bluff be sure erosion isn't something you will have to worry about down the road. There have been plenty of homes destroyed due to beach erosion. Check with local authorities about any past erosion issues.
If you're buying a vacant lot to build on be sure you check beforehand with local authorites about any variances or ordinaces. You don't want any surprises when you take your blueprints to the local building department.
Weather
Michigan winters can be brutal. Strong winds, cold temps and Lake effect snow are all common elements. You can go to bed and wake up with several inches or feet of snow on the ground. This is a little more common in the northern region but not unusual in the southern area.
Finding your Lake Michigan home for sale is a process. Do your homework when looking for your piece of paradise along Michigan's majestic west coast.
From Homes For Sale back to Real Estate. 

Back to Romantic Lake Michigan home page.