Top Lake Michigan Festivals

Year-round fun the two of you will love!
Custom Search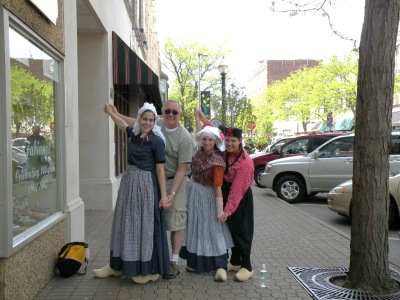 Teaching these girls the old Dutch two step in Holland MI.
Lake Michigan festivals are special treats that you should include in your "romantic getaway plans". We believe some of the best festivals in Michigan are hosted by the wonderful beachtowns along the Lake Michigan shoreline.
Ventetian Festivals, Art Fairs, and Wine Events are all fun, popular Michigan attractions best enjoyed with that "someone special".
Sometimes planning that getaway around one of these events is just the medicine a relationship needs.
It doesn't matter if you are looking for northern events or festivals along the southern coast.  Look over the list, find an event that interests you and ... just go!
Take it all in ... lose yourself in the excitement and act like a kid again.
Indulge in the things you normally wouldn't. Dance to the music, even if you think you can't dance.
Ride the rides you always feared.
Go ahead, buy that special piece of art that's not in the budget. Taste and learn about wonderful wines produced along this Michigan shore.
At the end of the day, watch a spectacular sunset exclusive to the west Michigan coast.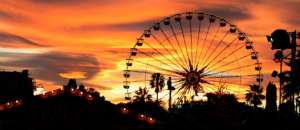 The whole point of any festival is letting go, and being in the moment.
What could be more fun then sharing an elephant ear, listening to great music and people watching with someone you love?
Festivals are year around happenings. The Michigan Fall festivals are some of our favorites. Leaves turning and local fruits and vegatables in harvest. The weather is perfect!
Michigan winter festivals are on the rise. Who wants to sit home just beacause there is a little snow on the ground? You'll enjoy some amazing ice sculptures and there is plenty of hot food to keep you warm.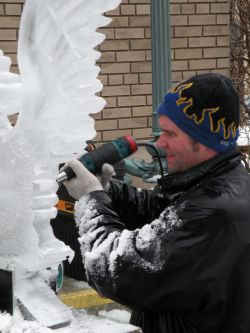 Back to Romantic Lake Michigan Home.