Western Michigan Events

Good times along Michigan's west coast.

Custom Search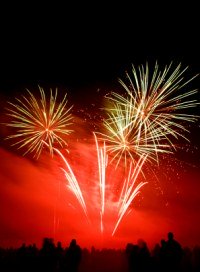 Michigan events are theme based so it's easy to understand what the event is centered around.
With so many orchards in these regions many events are centered around these locally produced treats.
One reason Sue and I love Michigan festivals like South Havens Blueberry Festival is we can pig out on all kinds of blueberry products.  
It seems like every little Michigan village and town has at least one festival.  
Many of these events in Michigan book top entertainment that always draws big crowds. 
Through the years we have enjoyed many national top bands and acts.  You can watch local performers put on amazing shows that usually are free to attend.  Sometimes they are better than the headliners!
I don't know where you can have as much fun for the money.If you want to avoid the big crowds try attending the larger Michigan festivals on a weekday.
Take the time to chat with artisans, winemakers, and craftsmen to learn about their trade.
Spring, summer, fall, and winter-every season is festival time in Michigan. Be sure to plan for the weather. Summer heat or winter cold is no fun without the proper attire.
We always carry extra sweatshirts and a change of clothes.  Michigan weather can be fickel so plan accordingly.
Need a place to stay? No problem! Visit our places to stay page or discount travel page for great selections.
As one would expect ... all the beach towns host great fireworks on the 4th of July!
2013 Michigan Events Schedule
January 21 Winter Delights - Lake Michigan College Mendel Center 800-252-1562 EXT 1000
January 26-29 Grand Haven Winter Fest

February 4-5 New Buffalo Winterfest

February 3-4-5 South Haven Ice Breaker Festival

February 10-12 St. Joseph Ice Carving Festiaval

April 26-28 Harbor Country® Art Attack
May 4-11 Holland Tulip Festival 800-822-2770
May 17-19 Grand Haven - Great Lakes Kite Festival

 *Saugatuck Waterfront Film Festival this year will be held in South Haven
June 13-16 South Haven Film Festival
June 20-23 South Haven Harborfest

June Lake Michigan Shore Wine Festival
July 26-August 4 Grand Haven Coast Guard Festival 888-207-2434
July 26-28 Saugatuck Venetian Festival and Art fair 269-857-1701
August 8-11 South Haven National Blueberry Festival
August 9-11 New Buffalo Ship and Shore Festival 269-469-9900
September 13-15 Grand Haven Salmon Festival 800-968-0894

September 29 Apple Cider Century Bike Event
If you are looking for wine events visit our wineries pages and click on each winery to get a list of their exciting events.
The whole point is to get out and enjoy these events together.  Take the time to really let it all hang out and have fun.  Make some memories!
Dates and times may change. Always double check for changes.
From Western Michigan Events Back To Michigan Festivals 

Return to Romantic Lake Michigan home page