West Michigan Weather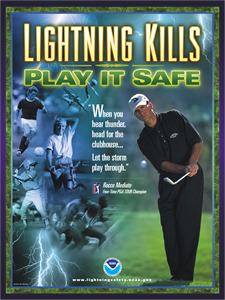 West Michigan weather should always be an important part of your travel plans. This lake can blow up summer storms quickly and you should always be aware of the potential.
Winter lake effect snows can dump several inches or feet of snow in no time at all.  These are all things you need to keep in mind as you enjoy all this awesome Michigan beauty.
Keeping all this in mind, I will say I have seen some beautiful lightning displays at night over Lake Michigan.   If you're at the beach and a storm is blowing up please do not wait till the last minute to seek shelter.  
Storms come across Lake Michigan quickly and produce high winds that blow sand around and dangerous lightning. These summer storms usually pass quickly and you can then continue on with your plans.
Click here to go to the NOAA weather site. The site will open in a new window. All you have to do is put in the zip code of the town you are interested in. You will get the complete forecast including radar.  We feel this is the most accurate Lake Michigan weather forecast available.
Cities are listed from south to north.
New Buffalo/Harbor Country - 49117

St. Joseph/Benton Harbor - 49022

South Haven - 49090

Saugatuck/Douglas - 49453

Holland - 49423

Grand Haven - 49417

Muskegon - 49440

Pentwater - 49449

Ludington - 49431

Manistee - 49660

Frankfort - 49635

Elk Rapids - 49629

Boyne City - 49712

Charlevoix - 49720

Petoskey - 49770

Mackinaw City - 49701

Fortunately there are plenty of weather apps that can be downloaded on today's smartphones.  Local TV stations usually have a weather app available for download (free) and you know it's reliable because it's local.
I just makes good sense to have one on yours. Advance warnings are sometimes lifesavers.  
From West Michigan Weather Back To Home Page