Western Michigan Wineries

Walking through lush vineyards and rows of oaken casks gives you a "Napa Valley" feeling.
Custom Search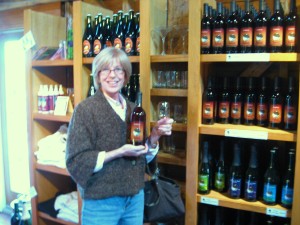 Beautiful western Michigan wineries are located among gently rolling hills close to the many beachtowns.  I mean what more could you ask for?  Vineyards, beaches and bistros ... this is one of the coolest, romantic areas along Lake Michigan.
If you enjoy great day trips and want to learn about great wine visiting western Michigan wineries is a must.  The amazing countryside these Michigan wineries are located in make you feel like you're exploring Europeon or Mediterranean wine country.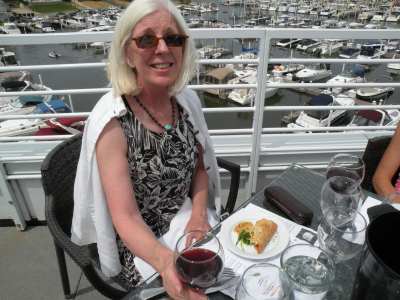 Sue enjoying Old Shore Vineyards wine paired with a yummo dish on the roof of Bentwood Tavern in New Buffalo.
The tours and tasting's offered by most of the wineries gives you a deep appreciation of these artisans and skills needed to produce the award wining wines these western Michigan wineries offer.
---
The Lake Michigan Shore Wine Festival is an annual event we look forward to every year.  This is a great time to taste all the western Michigan wineries newswet offerings.
---
A stop at one of the tasting rooms is always enjoyable and it's a very good way to learn more about wine.  You don't have to be a "wine snob" to enjoy wine.  My motto is if it tastes good that's all that matters.

Open year round, these wineries do cut the hours back from late fall through spring. Most will be open weekends during this time so check before heading out.
---
Tell Us about your favorite western Michigan winery.
---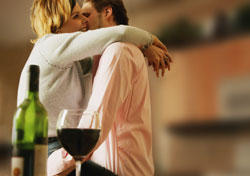 Even during the slower time, most will host "special events".
Pre- release Michigan wine tasting, and limited dinner events, featuring local chefs, are a real treat.
Visit the winery sites we have listed to stay up to date on each wineries events.
Here are wineries located in the lower southwest area close to Lake Michigan.
---

A favorite western Michigan winery is Tabor Hill located in Buchanan, Michigan. They have been producing wine for 40 years. We love their Classic Demi-Sec which is a slightly sweet fruity wine, and the Demi-red ... our dinner favorites.
They also have one of the finest restaurants in the area at the winery. If you enjoy gourmet meals, in an intimate setting ... you're in for a romantic treat.
---

The Round Barn winery in Baroda, Michigan has a great tasting room located in a 100 year old barn. Not only do they produce amazing wines they also produce an award winning "DiVine Vodka", rated "The Best", by Chicago Magazine.
They host many events including weddings at this winery located in the rolling hills of S.W.Michigan.
---

Fenn Valley winery is located in Fenneville, Michigan along the shores of Lake Michigan.
This family owned winery balances old world tradition with newer technology in their underground cellar.
They host many events with their wine makers pre-release dinner being an annual favorite. Early January their annual chili cook-off is a fun event many look forward too.
---

The Moersch family has been in the grape and wine business for over 25 years. Finding their own style of winemaking has led Matthew and Christian Moersch to creating Free Run Cellars.
The Vineyard Tasting Room is located in Berrien Springs. With two additional tasting rooms in Saugatuck and Union Pier, they make it easy to sample their wonderful wines.
Visit Free Run Cellars
---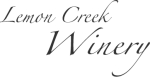 Lemon Creek Winery is family owned and the farm has been in operation for over 150 years. They host several events through out the year and will show you how to make mine. Producing several wine variteies you must experience their "Cabernet Sauvignon Ice Wine".  I personally enjoy their white Silver Beach ... give it a try if you are a Moscata fan.
---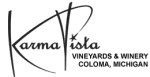 Karma Vista Vineyard and Winery sits on a hillside above Coloma. Their labels pay tribute to the area ... poets and philosophers. If you are a lover of Chardonnnay you'll love theirs as well as their many other offerings.  The deck off the tasting room gives you panoramic views (vista's) of the vineyard.
---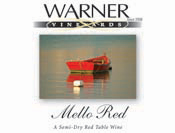 Warner Vineyards is Michigan's second oldest winery and is still family owned. Visit the winery in Paw Paw, or their tasting room in South Haven to sample their 22 different award winning wines.  Their tasting room always has a fun filled atmosphere!
---

Third generation wine maker, Tony Peterson, perfected his craft while working many years as an apprentice in his father's winery. All the while, he dreamed of creating an experience that would incorporate the traditional art of wine making, old world charm and the very best of modern amenities. Nestled in the fertile wine growing hills of Coloma Michigan, Contessa Wine Cellars is the realization of that dream.
Great decks offer amazing vineyard views.
---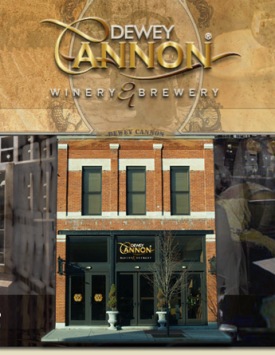 Dewey Cannon Winery and Brewery is located in Three Oaks, Michigan. This comfortable Tuscan themed winery is the perfect place for your private events such as weddings, showers, anniversaries, office parties, rehearsal dinners and any other occasion.
Their facilities can host parties of up to 100 people and offer a great opportunity to sample their vast selection of barrel reserve wines & hand-crafted beers in a delightful upscale atmosphere.
---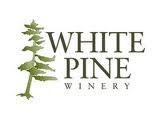 White Pine Winery has their tasting room in St. Joseph at 317 State Street. Our first visit was during St. Joseph's Ice Festival. I enjoyed all the wines I tasted but especially the "Reserve" Reiseling. Sue fell in love with the Pinot Grigio. A "fun" new winery by an experienced winemaker.
White Pine Winery
317 State Street
St. Joseph, MI. 49085
269-281-0098
---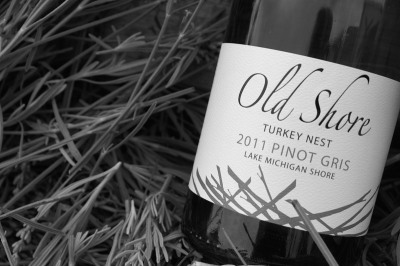 OSV produces limited amounts of amazing "boutique" wines. Their wine tastings are often hosted at some of the finest restaurants in the Southwestern Michigan and Chicago area's.  Check their website and be sure to attend one of their amazing wine tastings.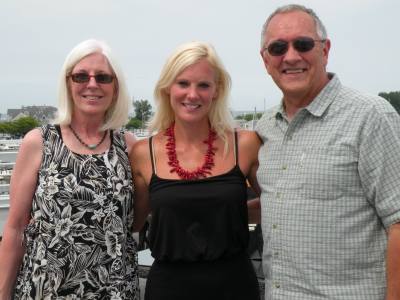 Sue and I with Dannielle who along with her husband David own Old Shore Vineyards.
---
From Western Michigan Wineries back to Lake Michigan Winery. 

 Back to Romantic Lake Michigan Home.