Lemon Creek Winery
by Lillian and Peter
(Grand Rapids, MI)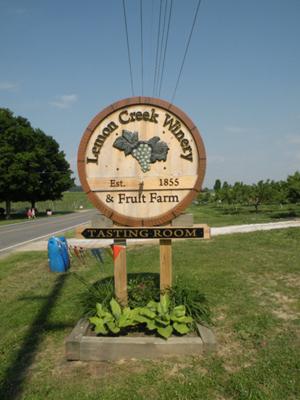 Lemon Creek Winery Berrien Springs Michigan
Just outside Berrien Springs on Lemon Creek road you'll find Lemon Creek Winery. Their Memorial Day wine, art, music and food event has been a must for us the past few years. You'll enjoy sampling all their wonderful wines in a friendly, relaxed and enjoyable atmosphere.

This winery is one of our favorites producing wonderful whites as well as reds. They produce a great Ice Wine that is underpriced by our standards.

Our personal favorite is "Silver Beach". A light, sweet, white wine that can be enjoyed on its own or goes well with a summer salad.

Be sure to stop by Lemon Creek Winery when you visit the SW Michigan area.
Join in and write your own page! It's easy to do. How? Simply click here to return to What's Your Favorite Lake Michigan Winery?.