Michigan Green Wedding Vendors
Start Building Your List Of Michigan Eco Wedding Vendors.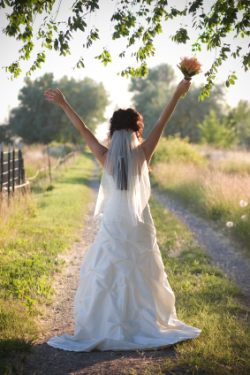 The Michigan green wedding vendors list is always being updated so check back often. Green wedding vendors really enjoy working with their clients.
Eco wedding ideas are often less challenging in the sense that "like minds" know what they want. Environmentalist tend to all be on the same page.
Simple is usually the theme. Green weddings can be planned for quaint as well as upscale locations.
Our beachtown wedding page has churches listed for the beachtowns along Michigan's west coast.
Visit our vineyard wedding page for Michigan wineries that host weddings. 

When it comes to food green means organic and locally in season when possible. If you're planning your own green wedding you won"t have any problems as there are plenty of organic farms in Michigan.
Green Wedding Vendor's
Stella Event Design is located in St. Joseph and is one of the most requested planners in the area. Contact them by phone at 269.830.3650 orvisit their website.
Christine Ferris Catering is based in Holland. They can plan as well cater your green wedding. You can also contact them to schedule a tasting luncheon which sounds like fun. Their phone number is 616.494.0923 or you can go to their website.
Orchestraded Grace covers the Traverse City area. They cover planning and photography. Call them at 231.275.5800 or visit their site.
Northern Nuptials COvers the Harbor Springs and Petoskey areas along Little Traverse Bay. You can call them at 231.881.2200 or visit their website.
Kat's Hot Cakes covers the area from New Buffalo to Grand Haven. Kat is "Certified Vegan" and all her offerings are incredible (we know cause we've had them). Kat is located in Bridgeman and can be contacted by phone at 412.735.2852 or visit Kat's website.
Epicure Catering covers Leelanau County and the Traverse City area. They are a favorite of Mario Batali who happens to summer in Leelanau County. They cater as well as host your wedding event on their beautiful 15 acre farm. You can phone them at 231.360.0042 or visit them here.As far as green lodging goes check out the state of Michigan's green lodging list. Some of these resorts, hotels, and B&Bs will also help you host your michigan green wedding.If you would like to be added to the Michigan green wedding vendors listplease contact us so we can add you to our list. 
Custom Search
From Michigan Green Wedding Vendors back to Michigan Green Wedding. 

Return To Romantic Lake Michigan Home Page.