Visit A Michigan Roadside Stand
Add fun to your fall getaway.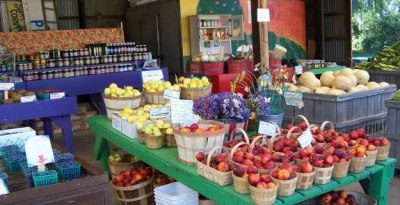 Finding a Michigan roadside stand, especially while enjoying a fall ride, really is great fun. You'll find several fruit stands offering you the chance to pick your own Michigan apples and other fruit.  
Depending on the weather you may want to carry along a cooler and some ice to keep that Michigan produce fresh.  Sue and I always have coolers and bags to make sure the items stay put in the trunk or backseat of the car.  
So your asking how a Michigan roadside stand or Michigan farm market is romantic right? They're the perfect fit into that romantic fall drive. The countryside takes on a whole new feeling in autumn.  Trees start showing their amazing fall colors.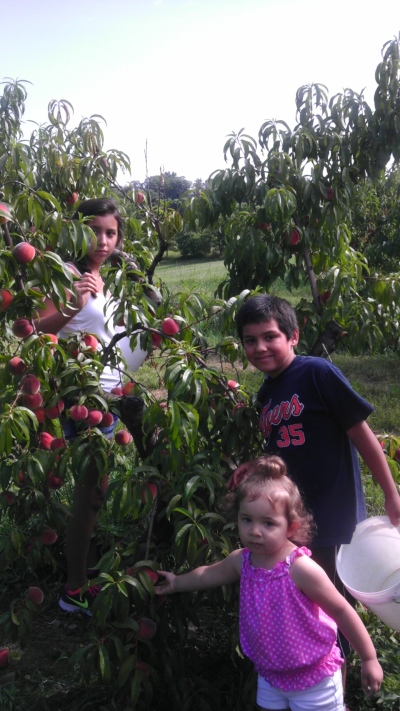 Pickin Peaches with the grandkids ... priceless!
We love taking our grandchildren on day trips to Michigan orchards.  There is no better way to get them intune to how these wonderful products are grown and harvested.  
I call it making memories.  I know someday they will take their children and grandchildren to these same farms.  They appreciate the hard work farmers put in to provide these life giving resources for us.
The farms are buzzing with harvest activity and the u-pick crowd. 
Cool days, ripe fruits and vegetables all locally grown for your enjoyment. 
All these goodies have a taste you won't find in most grocery store produce sections. 

Below ia a map of the top roadside stands and farm markets along or close to Lake Michigan for you to enjoy. Many have been in the same family for generations.
Simply zoom in or enlarge the map. Click on the icons on the map for fruit stand information in that area.

View Untitled in a larger map
So ... while you're cruising around this fall be sure and stop and visit them. You'll find the owners willing to share recipes and give you tips on storing or canning their tasty offerings.
---
From Michigan Roadside Stand back to Michigan Fall Color. 

Return to Romantic Lake Michigan home page.