Michigan State Parks 
Fees And Rules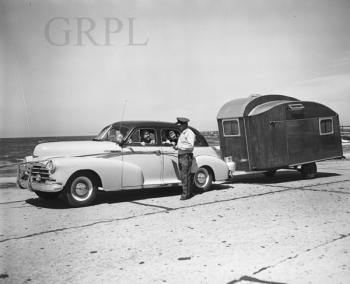 State Park Fees
Michigan state parks motor vehicle permits are required for entrance into all state parks. These permits are available at all park entrances, any DNR station or by calling 1-517-373-9900.
Motor Vehicle Permit Fees
Resident Daily - $6
Non-Resident Daily - $8
Resident Annual - $24
Non-Resident Annual - $29
Towed Vehicle - $6 - behind motor-home only
Off Road Vehicles - $16.25
Snowmobiles - $25

Visit the following state websites for the most current pricing and/or rule changes.
It is your responsibility to know and understand the rules and regulations of state parks or private parks.
Non refundable site reservations are available (800-447-2757) and reservations are held for 24 hours. If you are going to be late be sure and call to cancel and rebook. If your late or a no-show you lose your fee.
Rustic Campsites - no showers and vaulted toilets with hand pump water $10-$14 per night.
Semi-Modern Campsites - 50 or 30 amp electric - some have modern showers and toilets $16-$18 per night.
Modern Campsites - 50 amp electric, modern showers and toilets, wheelchair accessable sites avaiable, some pull through sites for large vehicles $16-$27 per night.
Premium Modern Campsites - great site locations and all the amenities of the modern sites $28-$29 per night.
Full Hookup Sites - $29-$33
Many parks offer cabins or lodges (800-44-PARKS)
Rustic Cabins - for single campers or up to 24 people. No smoking or pets allowed inside $60-$80 per night.
Mini Cabins - designed to sleep 4 people, one room with bunkbeds $45 per night.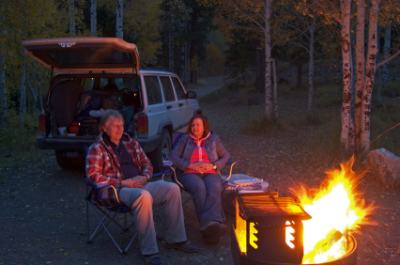 Always check the rules when entering a state park. Once you choose a park you can call ahead 800-44-PARKS to ask about rules or regulations.
Most will allow visiters to your site until 10 PM.
Common sense rules apply as to being courteous and considerate to your fellow campers.
Campfires are limited to fire rings and may be prohibited depending on how dry conditions are.
Because many state parks have "day use" areas such as beaches, consuming or possessing alcohol is prohibited. Others may limit alcohol to certain times of year, certain areas, or with written park ranger permission.
Be safe ... obey the rules ... and enjoy a romantic camping experience.
From Michigan State Parks back to Lake Michigan camping. 

From Michigan State Parks to Romantic Lake Michigan Home.