Michigan Wedding Planning Advice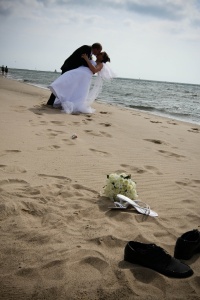 Your Michigan Wedding planning will be a fun and exciting experience if you take the time to properly prepare. I know ... you want everything to be perfect.
If you are planning your own wedding on Lake Michigan you need to have an organized list of what needs to be done and when. Timing is everything.
If you desire a beach wedding you really must have a plan B. Weather has to factored in. Think and plan about what you will do if it rains, or if it's windy. You can't control mother nature but you can prepare for her.
Start planning early. This free wedding planner is a big help even if you are planning a small ceremony.
If you are planning a large wedding consider a wedding consultant or planner.
Most beaches are public and others will normally keep there distance and act respectful.
Contact the county clerks office for marriage license information and fees.
If you are using a city or county beach check with local authorites about rules and any fees that may apply.
If you plan to hold your ceremony in one of the state parks check with,Michigan Department of Parks and recreation
517-373-9900

If there will be elderly or handicapped attending is the beach easily accessible for them?
How about a free wedding website? Share all your photos with friends and family around the world. free website
What is your plan B?
If you are a do-it-yourselfer or want to save money you may want toClick Here!

If you return to our Michigan Beach Wedding page you'll find a list beachtowns. Click on the cities for wedding information about the beaches in and near them. 



Michigan Wedding Planners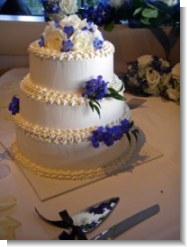 If you plan to host your beach ceremony at one of the many Lake Michigan resorts, hotels or inns, the process is much less stressful. They have their own wedding coordinators to guide you through the process.

It's also great fun having family and friends staying close by in one of them. Many special times and memories are made this way. 
When contacting professional planners don't be afraid to ask about their experience level (credentials).

Write down all your concerns and ask how they have handled similiar situations. You will want to know all the details about how they have handled wedding challenges.

So we say again relax, everything always works out. This is your time ... you will be a beautiful bride ... your wedding will be a beautiful celebration of your new lives together.
Custom Search
From michigan wedding planning back to Michigan beach wedding 

From Michigan Wedding Planning back to Romantic Lake Michigan Home Page