Muskegon Michigan Wedding Services
Custom Search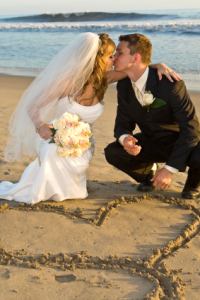 Enjoy your Muskegon Michigan wedding exactly the way you imagined. This Lake Michigan beachtown offers everything a bride needs for a beautiful wedding event.
The business's below are ready to help you get started. Please mention you found them at Romantic-Lake-Michigan.com.
If your planning your beach wedding here be sure and contact the wedding officiants or consultants.
The city clerk can also supply information about the beautiful city/county beaches. They know which beaches are the most appropriate.
Check out our Romantic Lake Michigan clothing and other items. These make great gifts for your wedding party.
If your business is Muskegon Michigan wedding services related, and you would like to be listed here for our guests, please contact us.
---
Wedding Officiants
Rev. Louis Conselatore
800-935-3565
Visit the website

With This Ring Wedding Ceremonies
Rev. Carleen Burns
269-353-1963

Beautiful Wedding Ceremonies
Rev. Robert Teszlewicz
231-828-2511
888-636-6405
---
Churches
Unity Church of Muskegon
2052 Bourdon St.
Muskegon, MI 49411
231-759-7356

Our Saviors Luthern Church
1132 W. Southern Ave.
Muskegon, MI 49411
999-999-9999

Oak Crest Chrch of God
1540 Leonard Ave.
Muskegon, MI 231-773-2772

Evanston Avenue Baptist Church
1188 Evanston Ave.
Muskegon, MI 49422
231-773-6586

St. Paul's Episcopal Church
1006 Third St.
Muskegon, MI 49440
231-722-2112
---
Wedding Planners
My Barefoot Wedding
616-638-2852
Visit the website
---
Muskegon City Clerk
933 Terrace St.
Muskegon, MI 49440
231-724-6705
---
Florists
Muskegon Flower Girls
1222 Peck St.
Muskegon, MI 49441
231-727-2005
Go to Flower Girls site.

Chalet Floral
700 W. Hackley Ave.
Muskegon, MI 49441
800-238-1805
231-755-1805
---
Wedding Receptions and Catering
Above and Beyond
Visit the site

VFW Post 446
165 S. Getty St.
Muskegon, MI 49442 231-722-3282

Whitlows Banquet Hall
Go to their site
---
Wedding Cakes
Rykes Wedding Cakes
1788 Terrace St.
Muskegon, MI 49442
231-722-3508

---
Wedding Photographers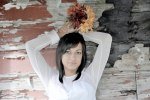 LaTonya Marie Photography
574-220-9918
Visit her website

Paul Retherford Photography
231-445-1793

Steve Ramsey Photography
Visit his website

Here is a different fun photo idea.
---
Music
Music Box Productions
586-790-1519

Electric Ave. Sound Company
231-578-5087
---
Hotels
Victory Hotels International
Visit their site

Emery House Bed & breakfast
446 West Webster
Muskegon, MI 49440
231-722-6978

Langeland House
1337 Peck St.
Muskegon, MI 49411
231-728-9404

Money saving hotels in Muskegon
---
From Muskegon Michigan Wedding back to Michigan Beach Wedding.

Back to Romantic Lake Michigan Home Page.