New Buffalo City Beach
by Candice
(Michigan City)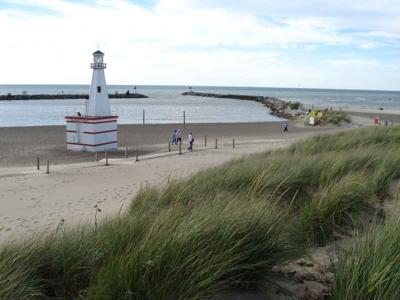 New Buffalo City Beach
The New Buffalo city beach has to be one of the best in southern Michigan. You have to pay to get in but you can walk in if you find a place in town to park. Great concession stand and lifeguards during the summer.

The boardwalk over the dunes is really cool. Great spot to take in a sunset. At times you can see the Chicago skyline. Only a 2 block walk into town. If it gets too hot we walk to the Stray Dog or Casey's for a bite to eat or a cold drink.

Even during the fall and winter it's a a fun visit, feeding the gulls or just enjoying the views.